DETROIT 6-71 60 KW GENERATOR
6A87987.   
SOLD!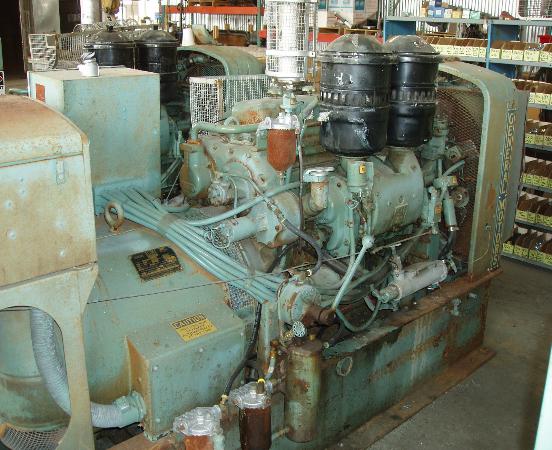 6-71 DETROIT GENERAL MOTORS RUNS AT 1200RPM, ALTERNATOR
MODEL I-499, SERIAL # 2504F59. LOW HOURS 1635.
ALWAYS USED AND STORED INDOORS.
THIS UNIT CAN BE CONFIGURED TO 120 VOLT SINGLE PHASE OR 240 VOLT 3 PHASE.
BRUSH STYLE END, GAUGE PANEL, ENGINE HEATER, OIL LEVEL SHUTDOWN. HEAVY DUTY IN ALL REGARDS. WORKS AND PRODUCES POWER. NO OTHER WARRANTY.
SLOW TURNING LONG LIFE. WEIGHS IN AT 7500 LBS. SHIPPING
DIMENSIONS 115″LONG x 40″ WIDE x 72″ TALL. SUBJECT TO PRIOR
SALE. SOLD AS IS.