ATTENTION!

    FINAL UNITS NOW BEING SOLD.     GET ONE BEFORE THEY RUN OUT!
REMAINING UNIT COUNTDOWN:
12.5kw UNITS LEFT:    
15
20kw UNITS LEFT:          
9
IMPORTANT:   These last remaining units are being sold "as is" in a complete package ready for rebuilding.   Units may be fully assembled, partially assembled or shipped unassembled with complete parts ready to be assembled upon receipt.    Units will need a rebuild to operate properly.    We are no longer offering full rebuild services.   However, we will continue to provide parts and service support going forward.     Pictures immediately below show actual unit available during this final closeout.     Please call Frank with any questions and a detailed quote.   
ACT NOW TO GET ONE OF LAST REMAINING CORE UNITS–DETROIT DIESEL 2-71 GENERATOR SETS
From the one-time world's largest manufacturer, EMERSON & MATKIN.   We are the OEM!
We are still offering parts and tech support going forward.
We no longer rebuild in house, but we have all the components you need to rebuild yourself.
Core Unit Rebuild Kits start at $5000
Whatever parts you need to rebuild, we have in stock.
Call for availability and a quote.
These are "As is" Gen Set cores, some assembled, some partially assembled, some with assembly required.
We will provide a complete set of components.
If you've been waiting to buy a Deuce, better buy it now.
These are the last of our Gen Set Cores.   When they're gone, they're gone.
Detroit Diesel 2-71 Generator Core Gen Set Walk Around Video
We've sold 100's of these fantastic Gen Sets.   Below is our legacy website content prior to our final closeout.
---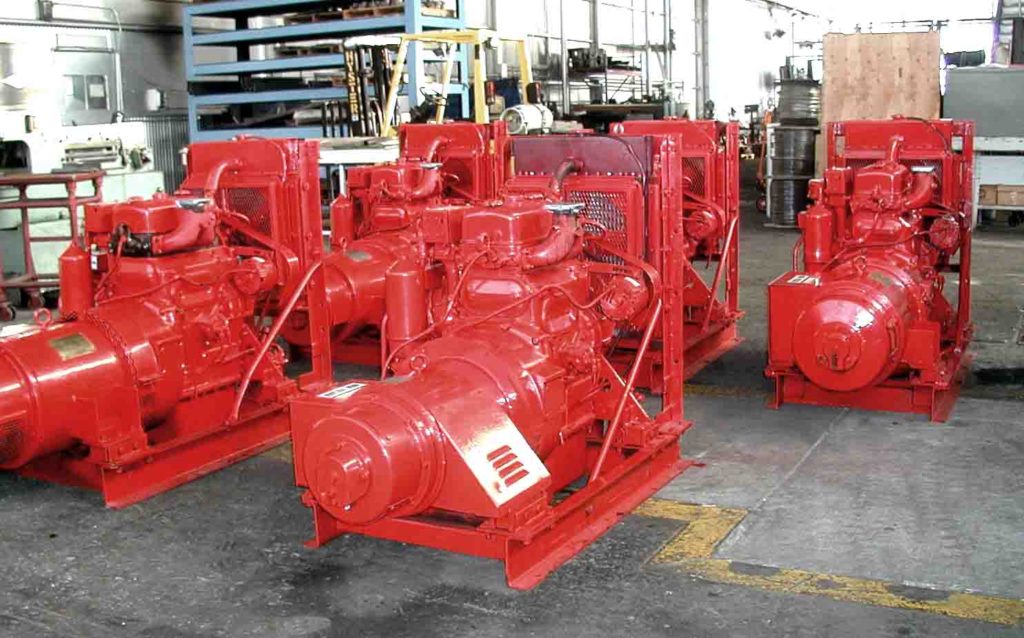 "The Deuce"
The Last Generator You'll Ever Need.
Limited Supply of Some Models.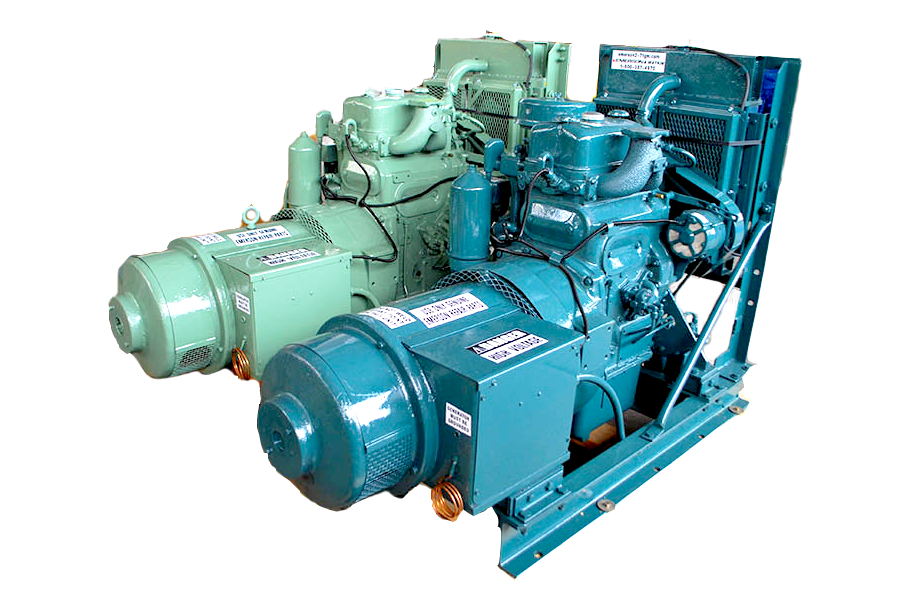 Irrigation . Cabins . Shops . Marine .
Backup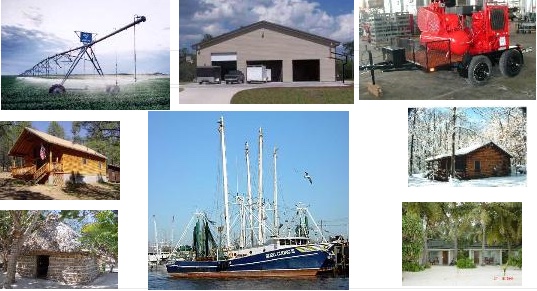 Made in America.  Cast Iron.  Built to Run Forever.
With Radiators
American Made
Cast Iron
Completely Refurbished
Warrantied
Customizable
Built to Last and Last
Keel Cooled and Raw Water Units
American Made
Cast Iron
Completely Refurbished
Warrantied
Customizable
Built to Last and Last
Learn More
"THE DEUCE"

BULLET PROOF AND TEMPERED
OVERHAULS THAT LAST FOR
20 YEARS

Family owned & operated
1-800-387-4972
We sell to the world
People in need of power, it's a good
feeling EMERSON& MATKIN"
Email or call..we look forward to
serving you.
Power Generators. Our specialty.  Emerson 2-71GM Detroit…20Kw…240 volt 3 phase 60 hertz's 60 amps.
These can be customized to different voltages…mufflers…fuel…your
requirements. We are the OEM for these generators and sell only genuine Emerson Parts!

FUEL CONSUMPTION OF THE DEUCE 20 KW
The 2-71 Detroit Diesel 20 KW Generators fuel consumption under maximum load is 1.5 GPH
(gallons per hour) and consumes approximately 0.5 GPH at no load. Efficient, practical & lasting.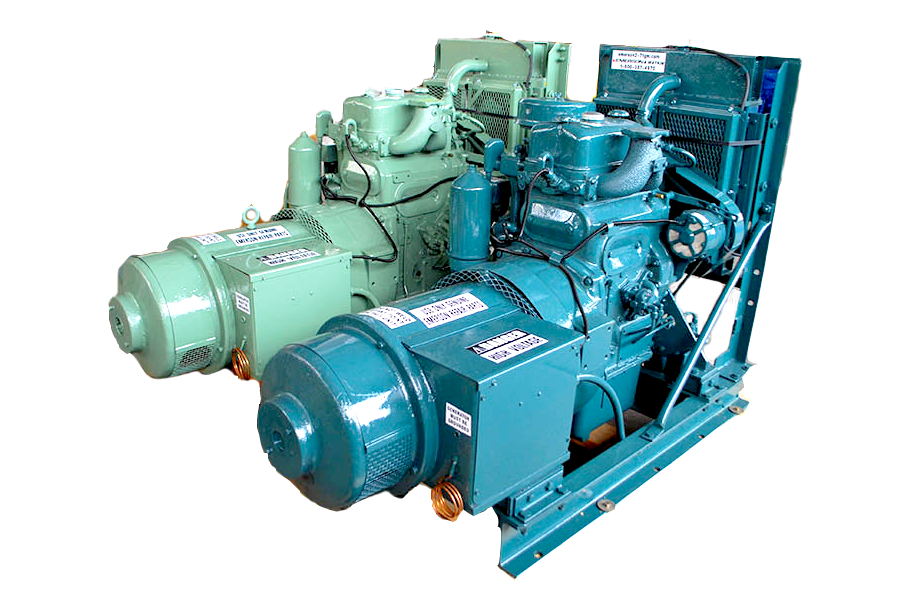 Limited Supply – Call Today
Fire up for Pure Power from the incredible, heavy duty, ultra reliable, cast-iron, American made "Deuce" Detroit Diesel 2-71 Generator from Emerson & Matkin.    Every unit we sell is completely refurbished, tested, and warrantied for years of superior, low maintenance performance.   No computers, no overly complex parts – Just PURE POWER.